Anna is a student in the Interdisciplinary Doctorate program at the University of Montana. Her research focuses on incorporating human-curated knowledge bases into Natural Language Processing models and exploring the geometric properties of language models' learned latent spaces. Anna has her BA in Linguistics from Reed College and received her MS in Business Analytics from the University of Montana in 2018, just prior to beginning her doctorate studies. Anna is also a full-time (remote) professor of practice in the MS in Applied Artificial Intelligence program at the University of San Diego, where she teaches Analytics and IoT, Text Mining, and the program's Capstone course.
Anna grew up in a small town in the Colorado Rockies and then lived in Portland for 8 years during and after her undergraduate career. She then moved with her husband to Missoula, MT to take over care of his family's fourth-generation farm, where they now tend a herd of 9 alpacas, a passle of guinea fowl, a small flock of chickens, an experimental orchard and vineyard/berry-yard, and a sizeable veggie garden.
In her spare (ha!) time, Anna enjoys singing with the Missoula Community Chorus, going on hikes/snowshoeing with her dogs, and exploring Montana on the back of her husband's motorcycle.
Anna somewhat regularly updates her blog with writeups about the projects she's working on for school/work/life. And also tries to keep her github up to date with the code for said projects.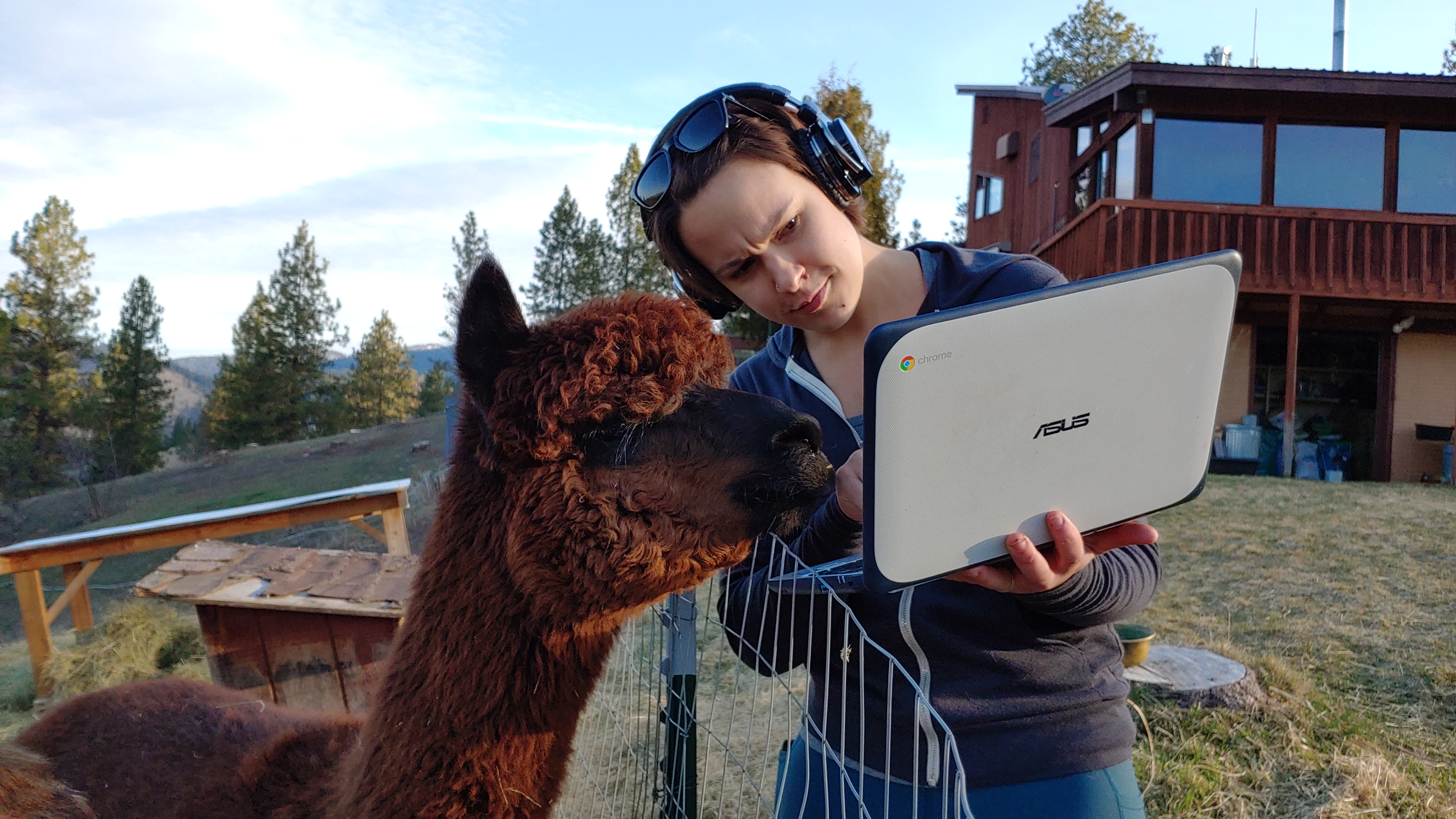 ---